Sorry it's late!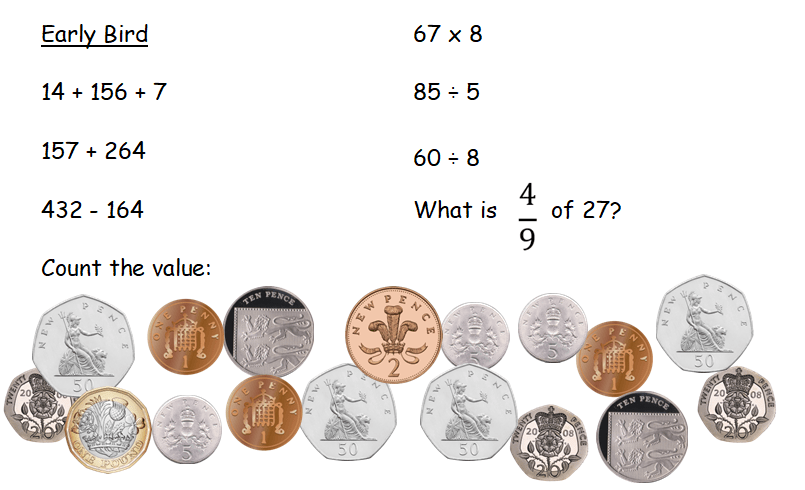 Well done to those of you who are still with us! We'll relax things a tad today (I know we're all tired!)
So for maths today have a go at ONE of these sheets- 1, 2 or 3 star. Year-3-Summer-Block-1-Step-3-RPS-Equivalent-Fractions-3
Word Power
Have a go at this Wordsearch (just do it on the screen if you can't print it out!)
English 
Oh my goodness I am just loving seeing (and hearing) some of the characters and story lines you have come up with so far! Today I want you to take sometime to finish your story and do some editing and improving. Are there any words that you could up-level with some more exciting vocabulary? Could you add some details to parts of your story? Could you extend it?
I think we're going to have to send some of these to Mr Walliams if they're all going to be as high quality as the ones I've seen so far.
Other Activities to try throughout the day:
Real PE is a unique, child centred approach that is suitable for any year group through the Primary years.
Jasmine – your real learning platform, provides 1000s of hours of fun activities and challenges that will help you to keep your children and family fit and healthy in the coming months. To login and explore, please enter the following details:
Username: parent@meadowside-19.com
Password: meadowside
Reading! Have a go at another activity on the reading platform
Movie afternoon- Those of us still in school have got our jammies on and our teddies at the ready to snuggle up, hide from the rain and watch a movie called 'The Main Event'. It comes highly recommended by Carmen..
So grab your blankets and your hot chocolate and join us virtually for feet up Friday!