Good morning Year 4 – This is our last week of home learning …hopefully!
Thank-you for your hard work last week . This week things are back to normal and zoom calls will be with Year 4 only. Below is the timetable for this week. Please continue to send in your work for the pieces indicated in the timetable with the camera symbol feel free to contact me if you have any problems or questions.

Early Bird
Answers for last Friday below:
Questions for today below, please watch this clip first:
Spellings:
This week are going to focus on the suffix 'ous'. Today we are going to use the Graphic Guardian from our Word Power strategies. Please: look, say, cover, write and then check – correct any errors and then highlight, or underline, the part of the word which makes it hard to spell.
Maths:
This week your task for Monday and Tuesday is to create a fractions board game. Below is details of the success criteria for this board game and below that is a template you could use (or feel free to create your own – maybe you could get inspiration from a Snakes and Ladders Board or a Monopoly Board). You need to include the 'variety' of fractions questions I have given you. I expect you to use these types of questions several times to fill your board.
Today start to create your design and on a separate piece of paper write out some possible questions – we will discuss the success criteria together during our live lesson.
Possible template for game:
Live Lesson (Maths and English 30 minutes on each) 11-12
English we will be completing our Explanation texts – have all you work on your explanation text with you.
Maths – talking through the success criteria for our fraction board games
Reading Plus:
Please go on your Reading Plus account for 30 minutes
BIG IDEA
Our Big Idea this term is Cracking Contraptions. Next week we will work with a different type of 'tool activity everyday' to perfect your construction skills. The following week you will use these new skills to build a robot. Your robot will use an electrical circuit to either light up their eyes or create a noise. You may also choose to use pulleys (to enable you robot to move its arms or legs).
Your task this week (by Friday) is to design your robot.
Success criteria:
An accurate neat design clearly labelled
Includes all measurements
Types of materials required
How you intended to join the materials together
Details what you robot will do  (eyes light up – make a noise etc)
Details of moving parts (how you hope to make this work)
PSCHE
This week I would like you all to complete the tables below to help me understand how you feeling about returning to school and how confident you are feeling about some of the key topics we have covered in lockdown. Please send a copy of these on to me.
Please complete this table and add any comments you have.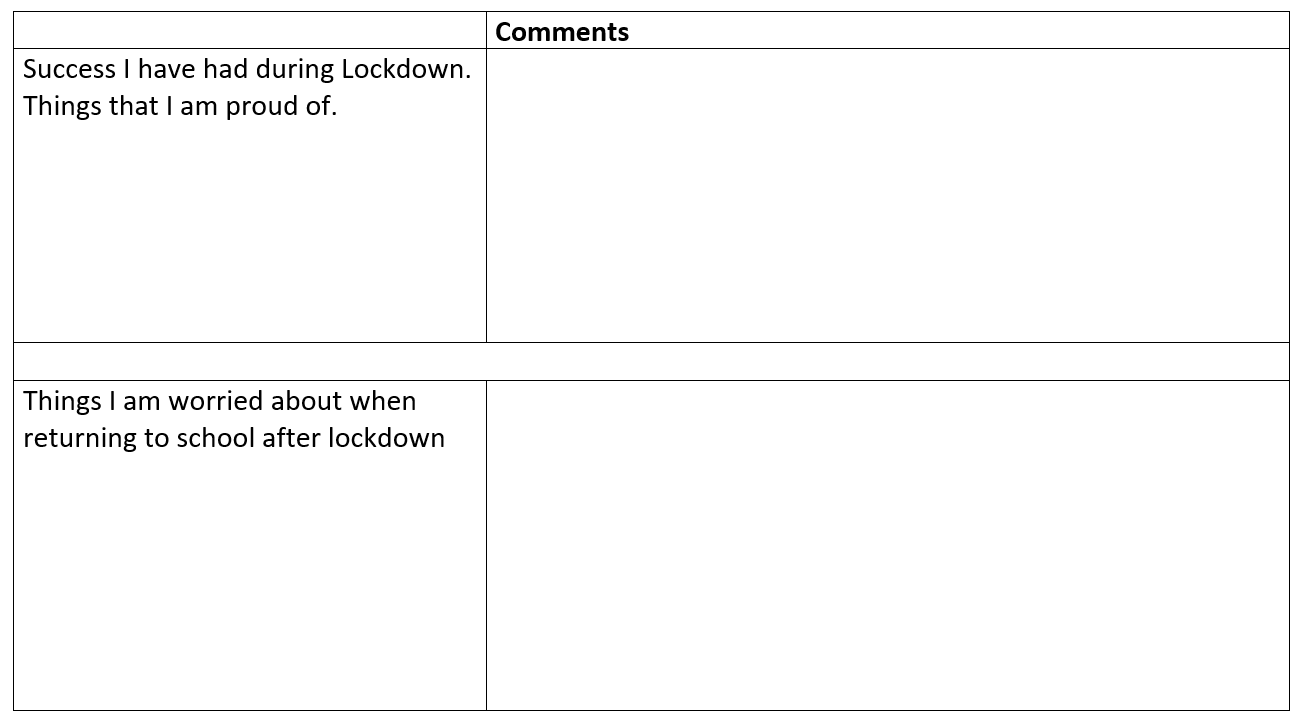 Please complete sheet on maths topics below and send it back into me.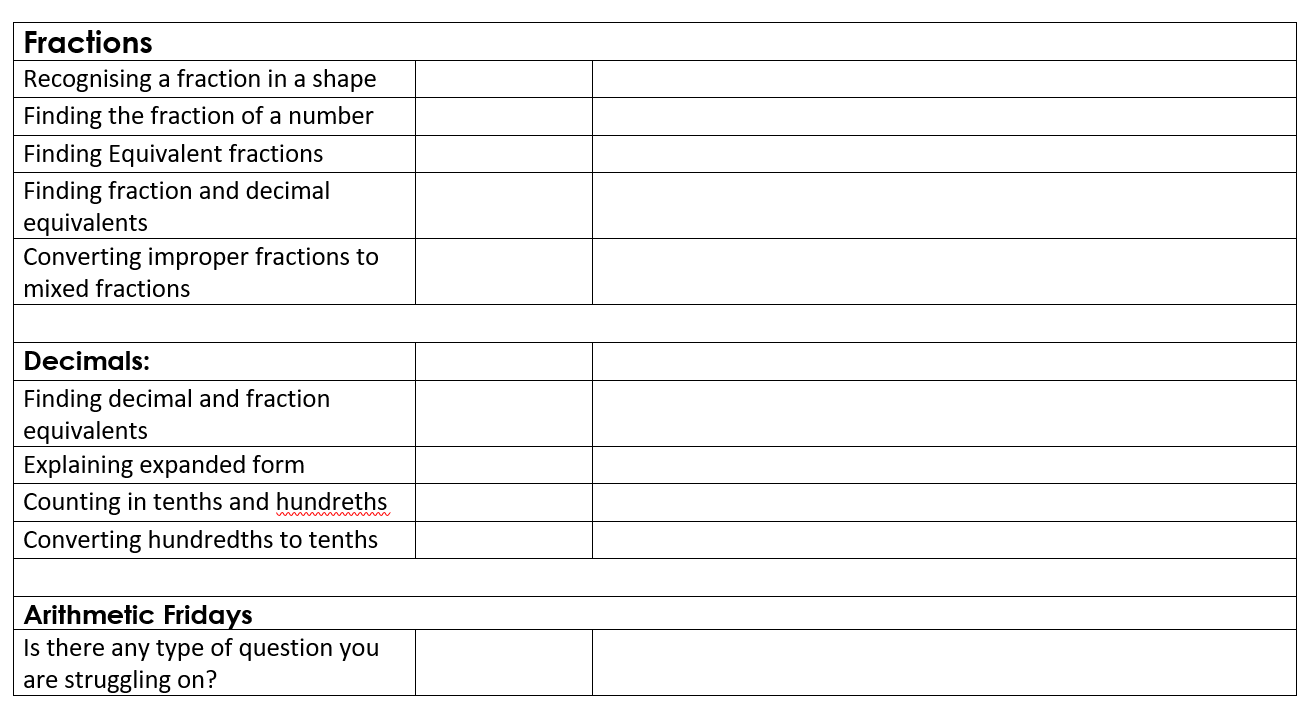 Use the same scale as before 1-5 and complete this English topics table below.
P.E
Challenge yourself to complete this workout at least 3 times this week…everyday if your up for it!
Don't forget our ways to well being – helping you to stack positive and motivated.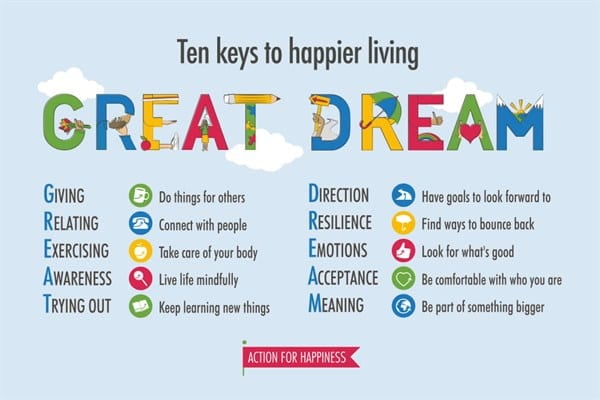 Have a great day,
Mr Leverett